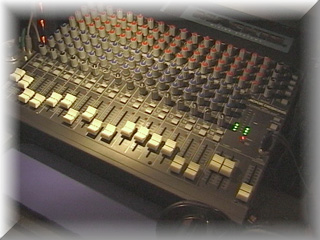 Click to Play MPM Partners Quicktime Video (27 Secs)


Video Production, Digital Editing, Multimedia
| | | |
| --- | --- | --- |
| | | |
| Corporate Media | Media Production | Client List |

Since 1981, we have been creating a wide range of video and media services for many prominent companies, including Sun Microsystems, Lam Research, LSI Logic, and Apple Computer to name just a few. We have Broadcast quality digital editing and 3D effects. We can produce quality video for either DVD or Internet.

We offer Executive Media Training with partners such as Stratagent Corporation and Sierra Communications. We will train your company executives and communications people on messaging, appearance and how to handle themselves on Broadcast and Cable Network News stations such as FoxNews and CNN. We can also train for print media and radio interviews.
We offer B-Roll Video production for company press releases. If a news organization wants to do a segment about your company, you will have pre-approved edited video to provide them to edit into their program segment - giving you control over your content, as well as, saving you and the network's time for not having to send a crew to your location.
Your product and your image are very important to us; so is your bottom line. We'll work hard to achieve a very professional product for you. We believe in working closely with you and within your budget, to achieve the quality results you want.

You may require extensive production or postproduction services, or just a little help getting your project off the ground. MultiPoint Media can offer you cost-effective solutions, from small projects to large ones.

Call us today with any questions you may have.
Phone: 408-225-6260
e-mail: create@multipointmedia.com



Video Production, Digital Editing, Multimedia

Home | Corporate Media Services | Media Production Services | Client List